Newsletter – April 2021
// SinapTec opens the doors of 12kHz to power ultrasounds !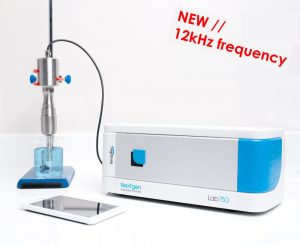 > What is the interest of the 12kHz frequency?
The working frequency of 12kHz in a liquid medium generates a more energetic cavitation than at higher frequencies (20kHz,35kHz…).
Thus, this frequency can be an alternative if a result is not obtained or is insufficient.
> Do you want to study this frequency for your application?
We offer you the Lab750 12kHz laboratory equipment, which is unique on the market and allows you to work, study or investigate phenomena related to power ultrasoundd beyond the classic and known limits.
// Looking for partners in the Medtech and Biotech fields
WE INNOVATE IN THE MEDICAL FIELD AND ARE STILL LOOKING FOR PARTENRS !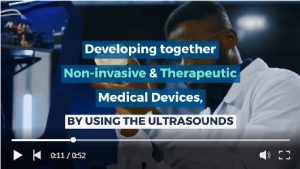 SinapTec intensifies its efforts for the therapeutic area and is glad to introduce its brand-new Healthcare activity.
Our ambition?
Contributing together to the development of Revolutionary and Non-invasive Therapies, by using the Ultrasounds. In light of this, SinapTec is currently looking for new R&D partners, in the context of collaborative projects (codevelopment or research programs).
This challenge seems exciting to you ?
Please contact our Medical Business Unit at sinaptec@sinaptecultrasonic.com .
We are waiting for you, see you soon !