Ultrasound modules and components
Our technology which is based on the development platform NexTgen® constitutes the ideal tool for the roll-out and deployment of any kind of ultrasound application or process as well as for the production of the ultrasound generator module and the right transducer suitable for your technological constraints and the demands of your market.
Industry and Ultrasonics
By means of its integrated technology « NexTgen® Core Inside » SinapTec offers a vast range of ready-for-use electronic ultrasound generators and transducers for all industrial applications and processes using ultrasonics, among them ultrasound welding, ultrasound cleaning, ultrasound cutting, ultrasound defoaming, nebulisation of aerosols via ultrasound.
Supported by our teams of experts, the technology is easy to integrate into industrial machinery.
As our ultrasonic devices were developped to be connectable, they are monitored throughout the entire life cycle thanks to our remote access capability thereby ensuring reactivity and the control of costs.
Nuclear Technology
Ultrasonics is used in numerous applications inside the nuclear industry, in research (sonochemistry…), in the nuclear fuel production cycle (declogging, filtration, cleaning in the active zone…) or during the phase of dismantling for waste treatment (decontamination by ultrasonics…).
Our technology « NexTgen Core Inside » has proven its efficacy and reliability in complex challenging environments.
Research
The experience gained by SinapTec in the realm of industry, coupled with our research focus on technologies for the generation of ultrasonic waves has quite naturally led to the design of a whole range of analytical laboratory tools capable of controlling all the ultrasonic variables of a given process, the best guarantee of an accurate analysis of your tests.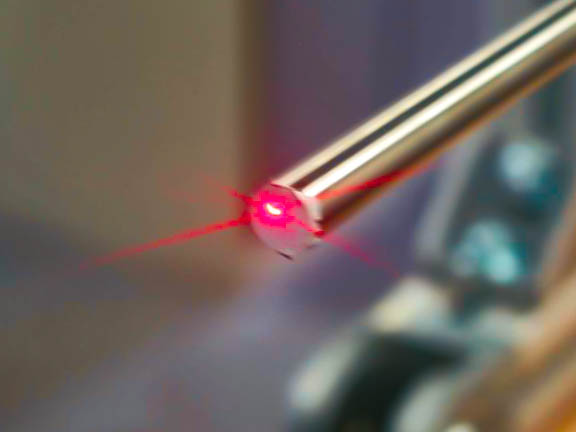 Healthcare
In sample preparation for biological analysis, high-power ultrasound waves are an alternative to enzymatic methods. They are employed in numerous applications in in-vitro-research, in drugs manufacturing or in HIFU-therapeutic treatment by ultrasound, all of which render possible the non-invasive treatment of many pathologies