Ultrasonic Liquid Processing
The industrial application of product treatment by ultrasound is rendered possible by our experience acquired in the course of numerous joint research projects with our partners in academia as well as the advancement of our equipments in the domain of high power. We have electronic modules of above 5kW in power which, when joined to transducers, enable a firm grip on the return on investment of your installations. The hardware on offer by SinapTec is based on modules that allow for the treatment of fluids in continuous or in batch mode. We design the optimum industrial solution with the help of simulation and experimental models using laboratory and lab-scale equipment. These equipment are implemented at industrial scale for applications such as :
Homogenization,
Deagglomeration, dispersion of powder
Emulsion,
Dissolving,
Extraction,
Cell lysis,
Sonochemistry
Etc…
Pipe for Industry
Our pipe for Industry, in conjunction with our high-performance generator Incase 4kW, is the natural offshoot of our lab hardware range which combines a high level of power density with an excellent yield. Designed around a tube, it offers the major advantage of not disrupting the flow rate because the ultrasonic excitation takes place on the exterior. It is thus perfectly adapted to fluid media with high content of solids. As each application features its own distinctive characteristics, our engineers will be in charge of realizing the scale-up of your application.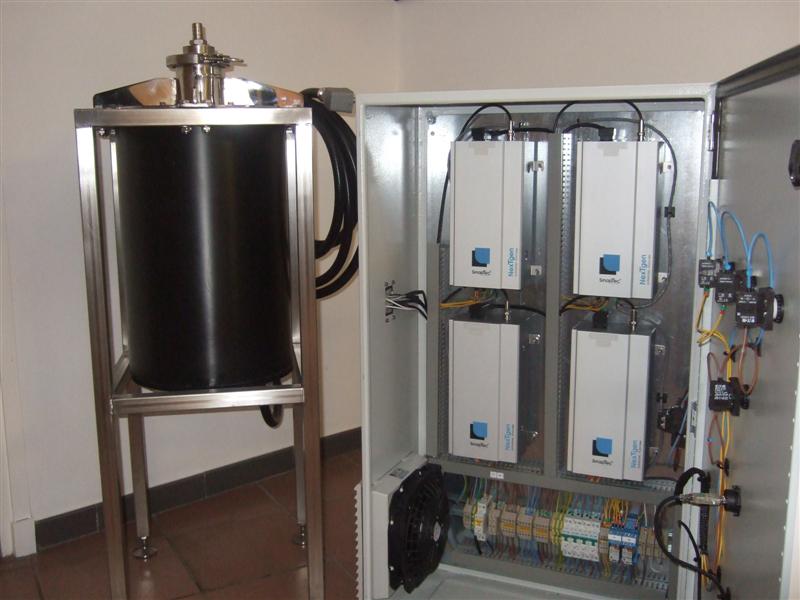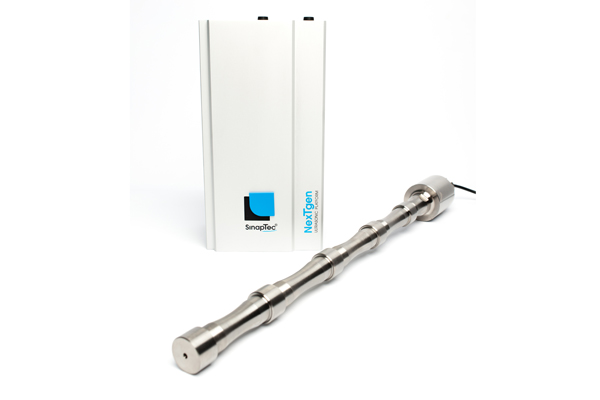 Bar for Industry
Derived from our laboratory range, our vibrating rod emitters for industry purposes, in conjunction with our generators Inside 4kW enable the deployment of the ultrasound technology in all manufacturing fields that are on the lookout for optimization potentials in their Liquid Processing.
Installed in batch mode or as loop device, the emission rods display a homogeneous distribution, a high level of performance in a compact volume and easy maintenance.