Our generator range enables the development of any new application you can think of thanks to the flexibility of our technology,
For proofs of concept by linking one of our transducers from the product range or a special transducer,
For use in strained environments (pressure, temperature, radiation …),
For the qualification of preliminary development stages,
For the deployment of your final solution, whether integrated in a piece of equipment, table-top or in a device
The force of our concept, the force of our commitment, to offer you the equipment closest to your specifications, for implementation within a few days, within a few weeks.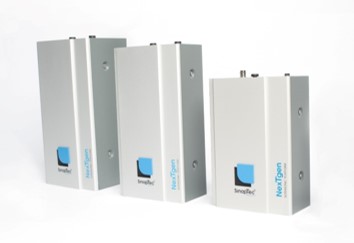 Ultrasound generators
A unique platform for the setting and optimization of the control, survey of the power…, three families of generators, over 30 patents: Since the beginning of its commercial release 6 years ago not a single customer application of our technology has proved deficient.
Special transducers
Beyond our industrial range, we also developed a number of transducers with varying frequencies, power and uses. Ultrasonics is part of SinapTec's DNA, we are designing our transducers and tools with the help of the latest multi-physical simulation tools.