NEWSLETTER – SEPTEMBER 2021
// Discover our new ultrasonic tool and intensify your processes
The pilot pipe:easy and consistent upscaling – flexibility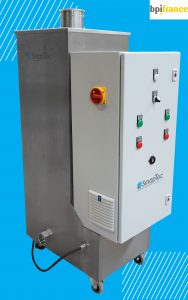 During its participation in the European INEXUS project, SinapTec has developed a unique equipment to transpose an extraction process from laboratory scale to pilot scale.
Able to process liquid-liquid and solid-liquid matrices in continuous or recirculating mode, it is suitable for emulsification, homogenisation, cleaning and many other applications.
This equipment can be easily integrated into your production line without major modifications.
Indeed, the pipe can be manufactured and arranged according to your space requirements.
The fluid flow is not disturbed because no element is present in the pipe. Indeed, the ultrasounds are generated externally.
Compared to the use of a plunging equipment made mainly of titanium, the surface erosion pollution is much lower.
The pilot pipe is efficient for all types of applications (emulsification, deagglomeration, extraction…) and even for flow rates of several m3/h.
Current configuration (can be changed on request) :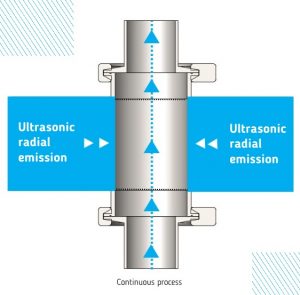 Frequency : 22kHz
Effective power : 2400Wrms
Useful volume : 9.5L ;
Material : INOX304L
Built-in cabinet generator
Mounted on a mobile chassis
// VISIT US AT :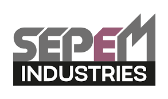 SEPEM Douai
12-14 october 2021 // booth H5-S38

WNE Paris
30 nov-2 dec 2021 // booth L101