Components for tanks
The transducers designed by SinapTec, linked to our generators Inside or Incase, constitute a quality standard with an optimized vibration amplitude and yield. For cleaning purposes, they can be arranged on the various walls of the tank in order to optimize cleaning impact zones on the parts that are the most challenging to be cleaned. Our products are available in a power range of 50 Watt to 5kW and a frequency range of between 22kHz and 100kHz.
Submersible box for tanks
Linked to our generators Inside or Incase, the submersible emitters are easy-to-install in all types of tanks. Attached or otherwise installed, their replacement is exceedingly easy. Available with several frequencies, the submersible ultrasound cleaning emitters can be mounted in different ways: using hooks, fixing brackets or simply by placing them on the floor of the tank.
Plate type transducer for tanks
Linked to our generators Inside or Incase, the transducer plates are mounted on the bottom or the side walls of the ultrasonic cleaning tank  which allows a space saving inside the tank while still remaining easily replacable. This kind of emitter best serves the purposes of machinery makers able to ensure a safe and waterproof assembly.
Submersible rods
Linked to our generators Inside or Incase, the ultrasonic probes and rods are for radial emission designed to distribute the ultrasonic field at 360°. These ultrasonic bars offer various mounting solutions, the transducer head may be mounted either outside the bath through the wall or immersed in a waterproof manner.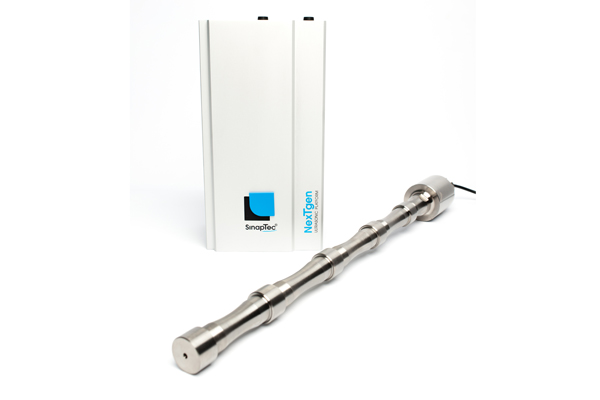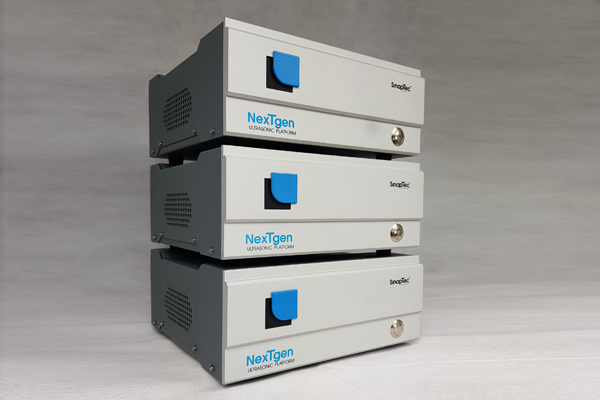 Multi-frequency / multi-tank modules
The model Incase 1000 has been developed to meet the requirements of multi-frequency configurations which provide a treatment with consecutive frequencies. Our technology automatizes cycle management for unique cleaning performance and reproducibility. One option makes it possible to operate several tanks consecutively with equal effectiveness.
Nextgen Analyser
NexTgen ultrasonic Analyser is the device that carries out in real time the diagnostics and control of your ultrasound cleaning  equipment .  All of the functionalities of these equipments  are nativey integrated in the entire range of our ultrasound generators.
Linked to the software Pc NexTgen Advanced is the option of recording data on a PC to carry out a complete analysis of hardware performances.
Nextgen PC Software
Our PC software makes it possible to select the operating mode of the generator (frequency control, Sweep Frequency, Random Frequency, Multi-Frequency…)  and to optimize all the parametres for steering the ultrasound process.
In Remote mode, the NexTgen PC Software serves as a unique diagnosis tool which allows online control by our customer service department, thus reducing machine downtimes.