Our experience acquired in a variety of manufacturing environments, in conjunction with our research activity in ultrasound-producing technologies, has naturally led to the development of novel and innovative lab tools.
These equipments are the offshoot of the close collaboration between our electronics and software engineers with our ultrasonic experts. The implementation of the most recent technologies in signal processing and our technicians' daily efforts in assuring the quality of their ultrasonic results have permitted the optimization of performance to the highest levels.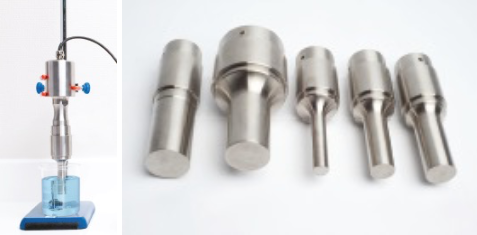 Lab for axial probes
Perfectly adapted to small volumes and high local intensities. The selection of the sonotrode determines its performances. This tool comes in 3 models of power and a variety of frequences Lab120, Lab500, et Lab750.
Available frequencies : 12Khz / 20 Khz / 35Khz
Lab for radial probe
Easy to implement, this tool generates an exceptional power density and allows an ongoing process assessment.
Available frequency : 20 KHz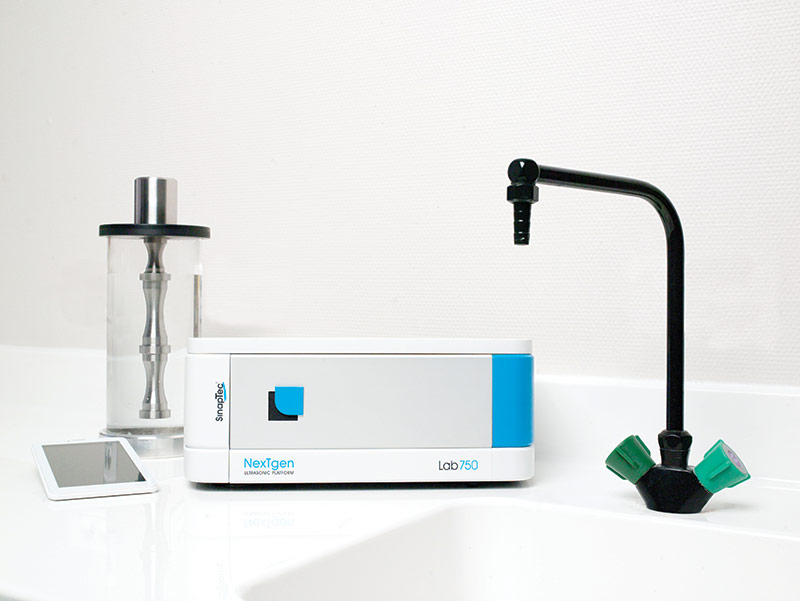 Lab for pipe
Combining efficiency and attractiveness, this is the best tool for a study of industrial scaleup of a continuous process at large scale.
Available frequency : 22 KHz
Lab for Cuphorn
The Cuphorn is ideal for using high power in a small volume. Its unique design is extremely flexible when linking accessories for the treatment of micro-volumes in bacterial lysis or for the temperature control of samples, etc.
The CupHorn range is available in a number of frequencies from 20kHz to 500kHz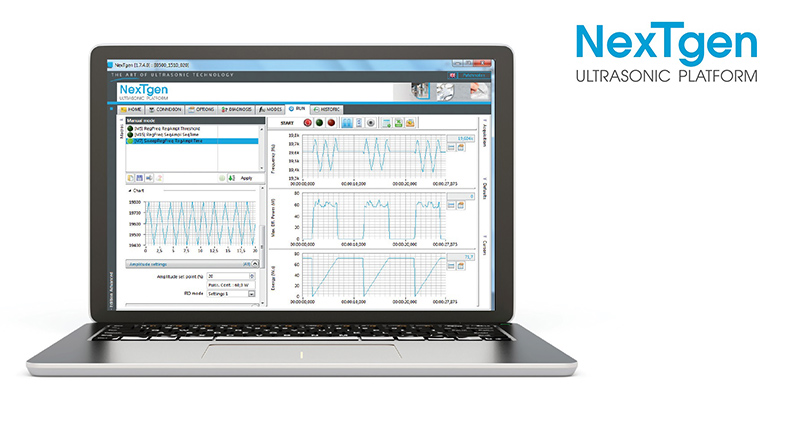 NexTgen Software Lab Premium
We have designed our PC software for the intuitive adjustability of the control mode and generator parametres. This makes possible the optimization of parametres and the better control of the ultrasound process.