Ultrasound welding is nowadays in wide use across all the sectors of the capital goods industry and enables to perform :
The sealing of packaging
The welding of plastics material (riveting, punching, point-by-point, continuous …)
The welding and/or cutting of technical textiles
The slicing of food (slices, portions, parts …)
SinapTec designs, simulates and manufactures the convertors, booster and ultrasound equipment that combine with the NexTgen range to achieve perfection.
The generator NexTgen INSIDE has been designed to be integrated into automated lines and special machines and to control the ultrasound convertors.
With a supply of up to 3000W at frequencies of between 20 to 65kHz, our range of NexTgen generators is laid out to meet numerous industrial requirements in the field of welding and cutting.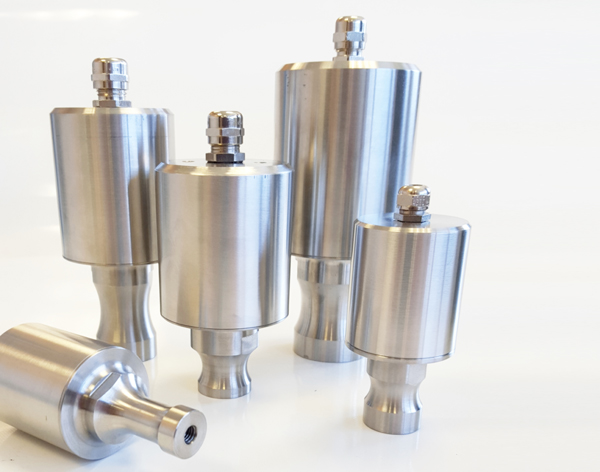 The piezoelectric convertor (or transducer) performs the function of transforming the frequency and electric amplitude into mechanic vibrations of the same frequence and proportional amplitude.
The booster or amplitude modifier enables the increase or decrease of the vibratory amplitude generated by the convertor. The amplification or the reduction of the amplitude are obtained thanks to certain characteristics of design or the geometrical shape of the booster.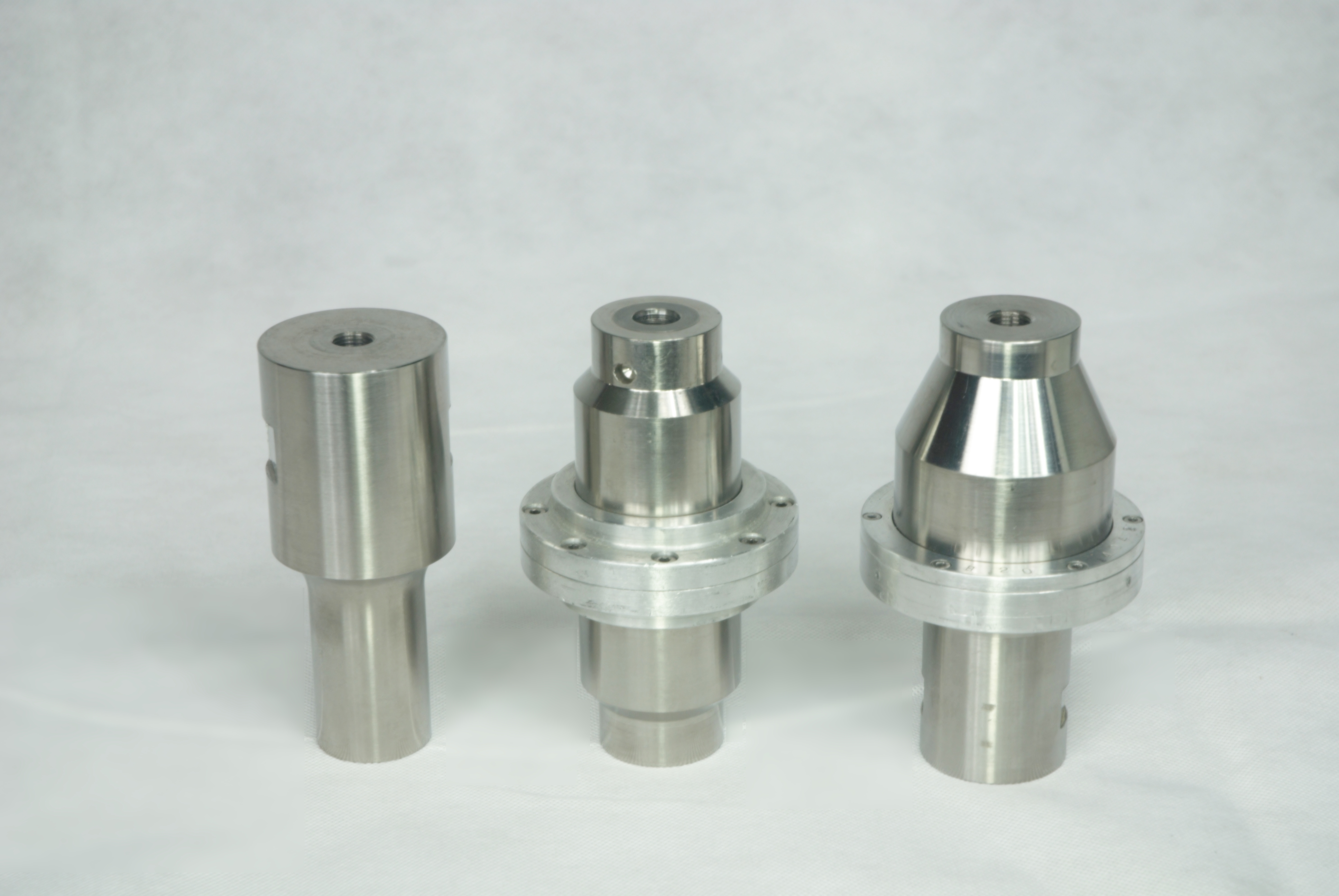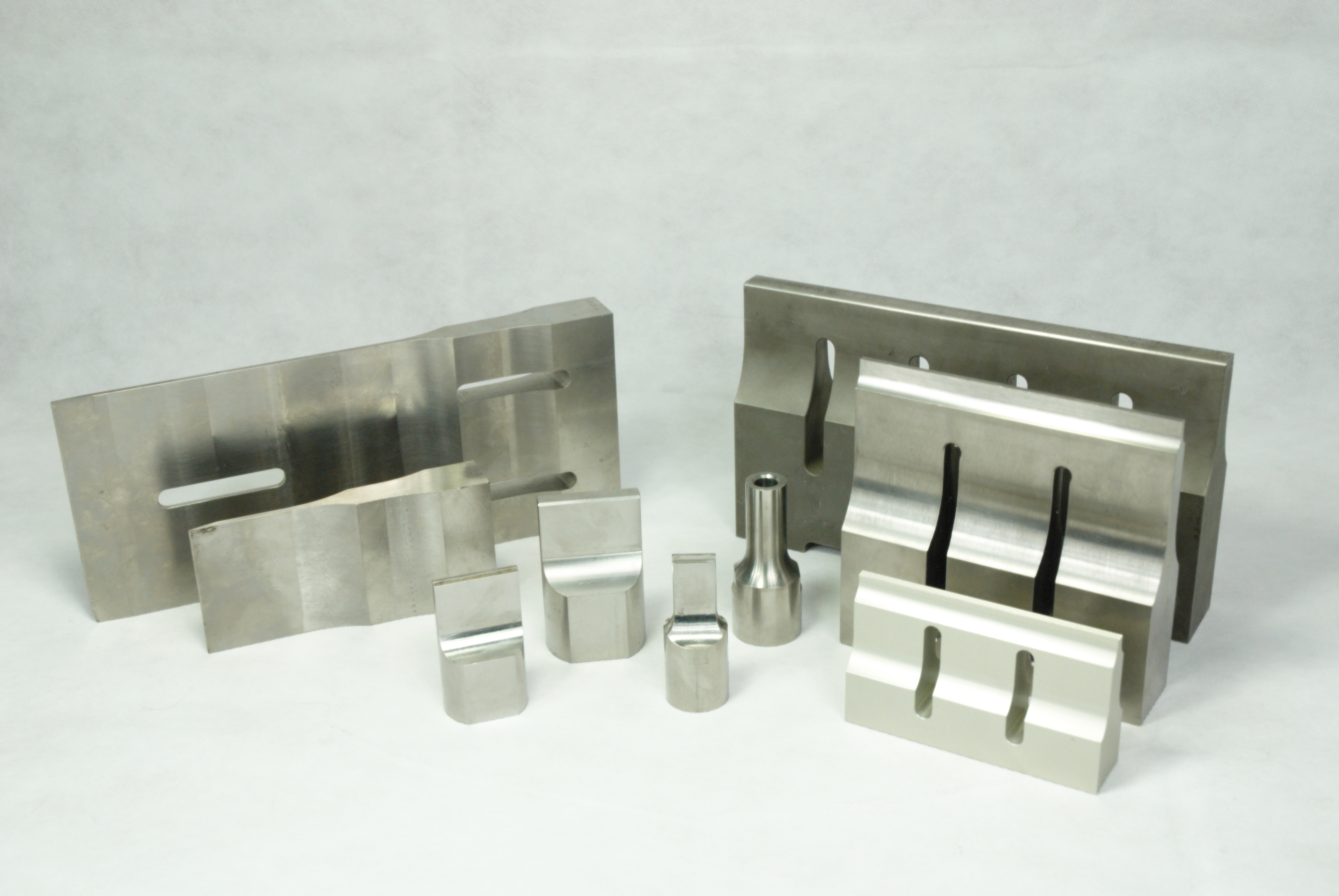 The probe is the active part of the set. It actually gets into contact with the product and acts like the hammer on the anvil (counter-tool). At the point of contact, vibrations cause the warming of fibres which  begin to freeze once vibrations are stopped.
Controlling your processes with the NexTgen software
Our PC software has been designed for the intuitive adaptation of the control mode and the generator's parametres according to each application. It is thus possible to optimize certain parametres and control the ultrasound process.
Moreover, NexTgen is an innovative diagnosis tool of the ultrasound system. The NexTgen software is available in two versions adapted to the desired application :
·     For first-level access, the Start version offers users, via a simplified interface, the informations about the ongoing operation and the basic settings (amplitude and operational cycles).
·    The licensed version is for users and partners who wish to adjust the generators' parametres and have access to the advanced functionalities for perfect control and tracability of their ultrasound system.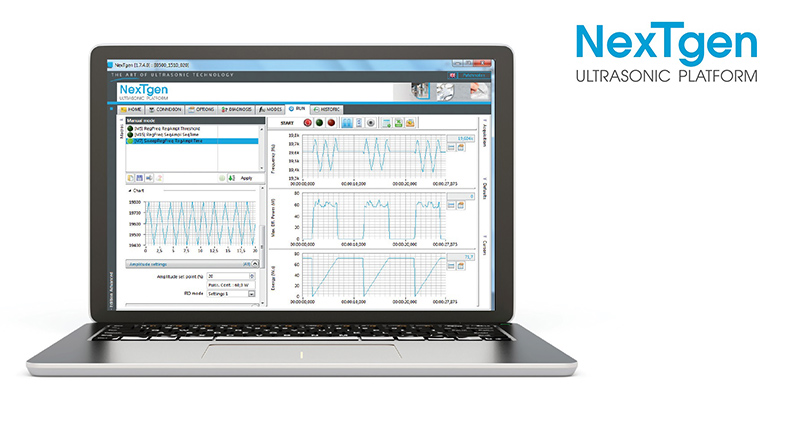 Advantages:
Recording of measurements of up to 1kHz
Control and inspection of the process
Analysis of the correct functioning of the acoustic set
Remote access
Remote technical support
History, data export, tracability and recording of measures
Connection via RJ45 between PC and generator