PRESS RELEASE // SINAPTEC WILL BE EXHIBITING ON ISGC 2022
SinapTec will be exhibiting on ISGC 2022 from the 16th to 20th of May in La Rochelle, France
ISGC is the international fair not to be missed for Green Chemistry, and SinapTec will be part of it this year!
ISGC is the good moment for SinapTec to meet the experts in the chemistry domain to present our ultrasonic technology to them, and our recent development about high frequency equipment up to 5MHz.
Our founder Mr. Pascal TIERCE will be pleased to welcome you to our booth.
Business & Science expert, you, to ultrasound expert, us, let's talk about your needs in a co-engineering relationship.
Our ultrasonic technology is yet used in various applications:
✔️Sonochemistry
✔️Extraction
✔️Cellular lysis
✔️Defoaming
✔️Degassing
✔️Cleaning
Boost your process thanks to our ultrasonic technology
Generator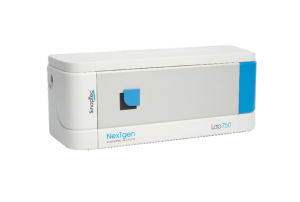 Sonochemistry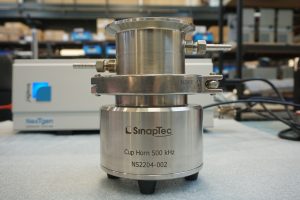 NexTgen Software
Our PC software is designed for intuitive adaptation of the generator control mode and parameters to each application. It is thus possible to optimize some parameters and to master the ultrasonic process. NexTgen is also an innovative tool for the ultrasonic system diagnostics and for traceability of data.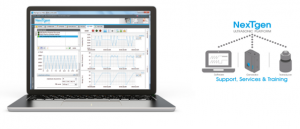 Our equipment range are successfully used in chemistry and research fields.
Check out below some research papers that involved our equipment:

About SinapTec:
SinapTec , ultrasonic technology company located in the north of France, innovates, develops, and produces ultrasonic modules to meet the needs of its customers based in France and international.
Since 1984, unique French manufacturer able to design and produce from A to Z and 100% Made In France.
In 2010 we decided to change our generators range to a 100% digital technology dedicated to Industry 4.0 and to a well understanding of ultrasonic process thanks to our dedicated NexTgen software.
Since it was launched in 2014, our company has been experiencing a double-digit annual growth, thanks to our team of 25 people composed at 50% of engineers.
Our products are sold in 26 countries out of 4 continents. In addition, 2000 generators have been delivered in 2021.
Follow us on our networks:
Linked In: https://www.linkedin.com/company/sinaptec-sas
YouTube: https://www.youtube.com/channel/UCAXylMCS81Cks1GKJ9HiJSA
Contact :
+33 (0) 3 20 61 03 89