Newsletter – November 2020
We are here to support you !
/// DID YOU KNOW ?
Ultrasounds applied to cutting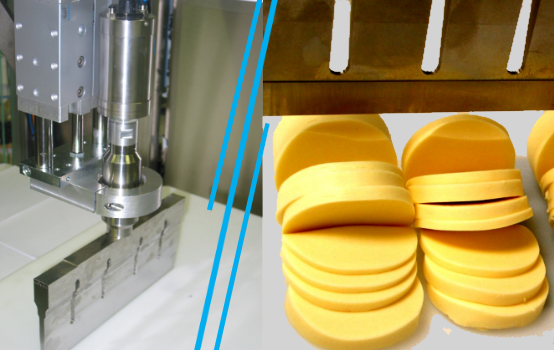 Ultrasonic slicing is nowadays well introduced in the food industry.
The process consists of vibrating a blade at high frequency which keeps its cutting function.
Ultrasonic vibration makes cutting easier by reducing friction in contact with the product.
The blade penetrates the product without deforming or compressing it, and improves cutting quality and efficiency.
Vibration reduces blade dirtying, improves operation and simplifies cutting tool maintenance.
Would you like to investigate the possibility of introducing ultrasound into your cutting process?
Contact us !
/// NexTgen Software available in several languages !
In order to answer requests from all over the world, our software is now available in several languages: French, English, Chinese, German, Spanish…
For your international projects, we are at your disposal.
Contact us !
/// Our upcoming Trade Fairs
Find below the trade fairs where you will soon be able to meet us:

> SEPEM Douai
Douai, France // 2021- date to be defined
> ANUGA FOODTEC
Cologne, Germany // 23-26 March 2021
> WNE
Paris Nord Villepinte, France // 30 Nov- Dec 2021
> ESS Congres // postponed to a date not defined yet