Our ultrasonic solutions for your specific application
Depending on the application and your requirements, we will design and produce a transducer and we will support you in choosing an appropriate electronic generator from the NexTgen range.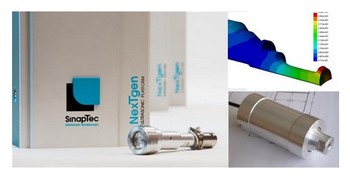 The generator has an ultrasonic transducer, for special applications. The electrical energy supplied by the generator is transformed by the transducer into vibrations.


Our team of engineers will help you to specify your requirements and will support you in designing an appropriate solution for difficult environments (high temperature, high pressure and ionising environments...) or for a specific implementation.
Frequency: from a few kilohertz to 100 kHz
Power up to 2000 W
Documentation :
Our support services for your specific ultrasonic application:

By choosing our equipment and the services that we provide, you guarantee the success of your project.

We are committed to:
listening to your requirements to ensure we understand them and can help you to design the hardware and software configuration;
training you in the commissioning and integrating our equipment;
ensuring equipment monitoring, tracking and maintenance;
facilitating / anticipating future developments owing to the flexibility of our equipment.
See also: